Click on any photograph to see a larger view.
All photographs by David Lilly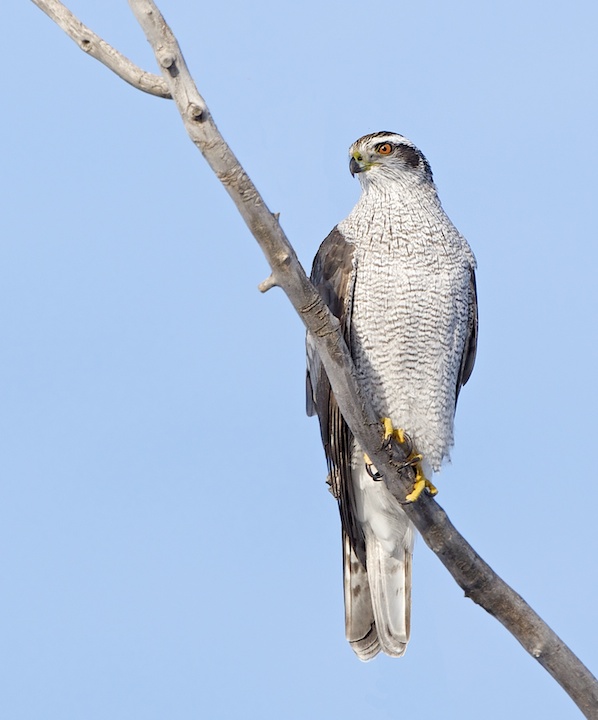 The bird to the right is a Northern Goshawk. An uncommon bird in the southern parts of Canada.
However, in the winter they can be seen in all of the provinces. I have seen them chasing Collared Doves.
As a matter of fact the Goshawk to the right was resting after a long inflight chase on a Dove. It did not succeed in catching the Dove and stopped for a rest when I photographed it in a dead tree.
They fly very fast making them very hard to photograph.
Learn More about the Northern Goshawk.
Nikon D500 with a 200 - 500mm lens.